This City Is Always / Even When It Isn't

2021--

This City is Always/ Even When It Isn't traces the intersections of voyeurism, violence, and mythology across media landscapes, focusing on the experiences and representations of people in Chicago.

In the late 19th Century, the New York City Police Department opened its collection of mugshots to the public, in the first Rogues' gallery. For the spectator of the criminal image, the Rogue's Gallery served as a site to contemplate a "criminal type" and project their own imagination onto the subjects. In my current work, I draw upon connections between the voyeurism inherent in this looking and the obsession with watching fictional violence unfold on television, imagining the cop show as a contemporary Rogues' gallery. Framing my investigations as detective work, I stalk the filming sets across Chicago. These productions impose a second, fictive city on the physical landscapes of Chicago, which is centered around criminological narratives.

Expounding on the culture of compulsive binge-watching, I exaggerate the voyeurism of spectatorship to discover how cinematic fiction is created, how it imposes on reality, and is consumed by the public. This living document printed in 4 risograph inks looks toward the background, bringing into focus the stories and desires of people that lend their labor to plotlines. To confront dominant narratives and representations reliant on gendered and racialized stereotypes, I bring together portraits, interviews, risograph printed books, and photographic backdrops that reimagine our roles in this city and propose alternative stories for the screen.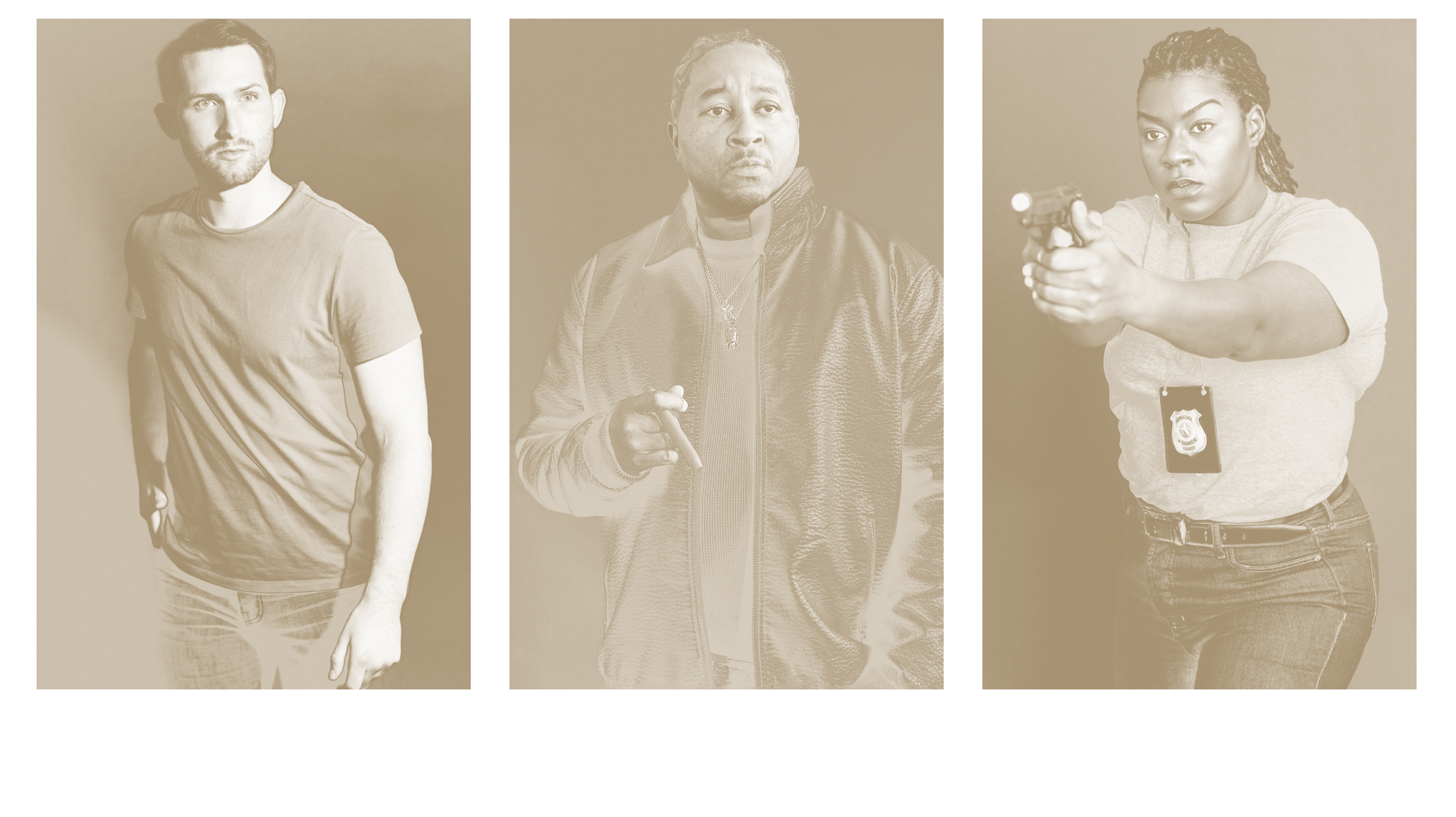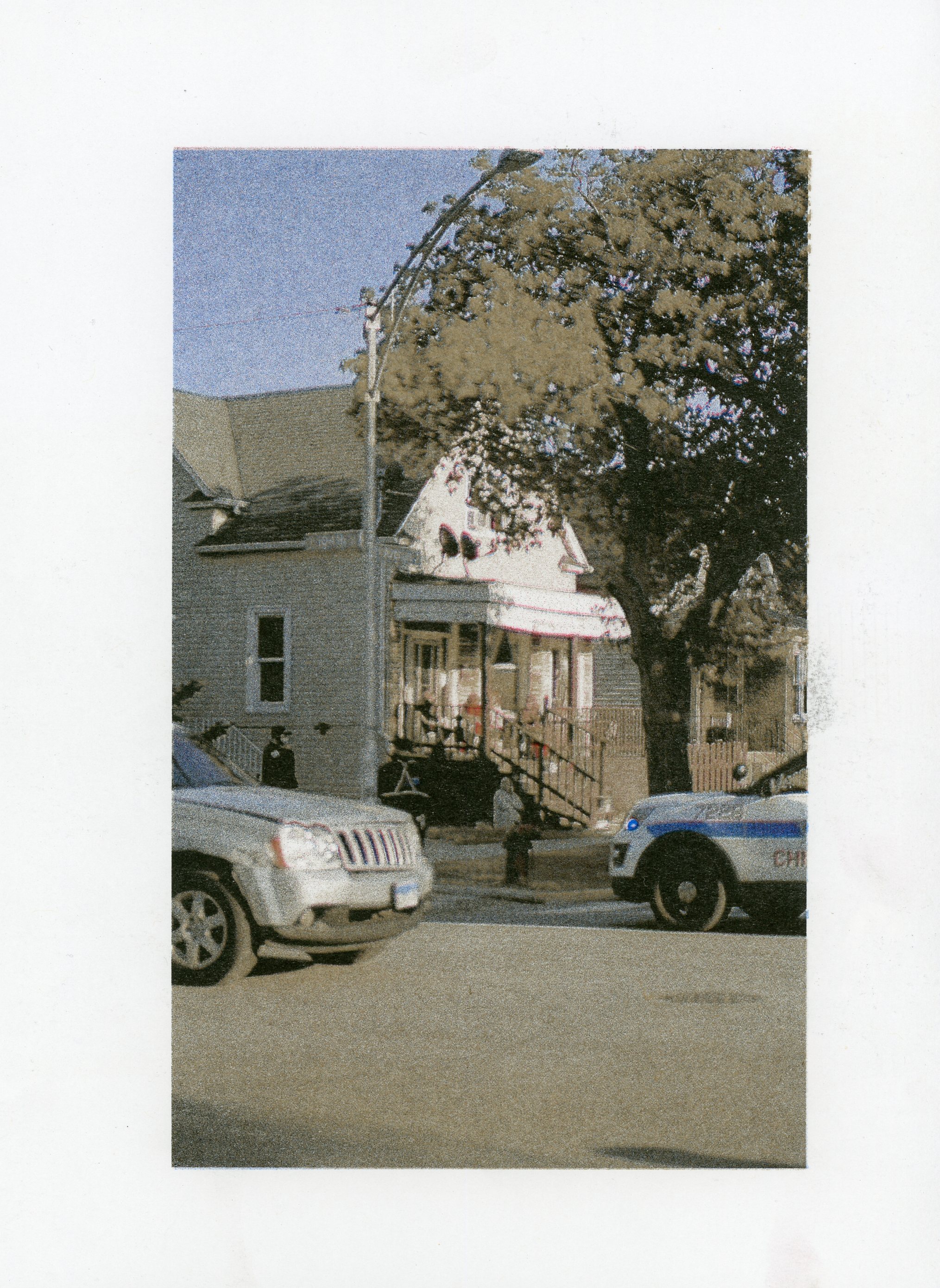 .